Rachael is currently working as the Photo Archivist on a parental leave contract. 
What attracted you to working at the Navy Museum?
Having gained an interest for the military from my parents as a child, I was looking forward to being able to work with the Navy Photographic Collection. Having worked previously with a smaller photograph collection, I was keen to build on my knowledge and experience.
What do you enjoy most about your role?
I enjoy digitising negatives and getting to see new and interesting photographs each day. I also love helping find photographs for visitors and researchers.
What do you enjoy least?
The thing I have enjoyed the least about my job was joining during the middle of lockdown. It's not quite the same not getting to see everyone in the office each day.
Name the most unexpected fact you have learnt since taking up your role at the Museum
There were many Navy customs that I had to learn coming into this role but I was told the more stripes on the shoulder the more important the person.
Name your favourite object in the Museum and explain why you chose it.
My favourite object in the Museum collection is an old mannequin "Jake" because he startles me every time I round a corner to go collect some photographs. He is in the same spot every time but he still startles me.
What's the most memorable thing you have done since being at the Museum?
One of the most memorable things I have done is to start a project digitising the portraits of Navy Commanding Officers throughout the years from the Navy Photographic Collection. I think it is important to get these negatives scanned and their legacy preserved.
Name the funniest moment since you joined the Museum?
One day at the end of 2021, I was the first person in the office, and as I entered the staff room, I nearly had a heart attack as Callan had placed the mannequin "Vernon" at the kitchen sink. As the lights hadn't turned on automatically, all I saw was a dark silhouette in the kitchen.
How do you enjoy spending your time outside work?
I enjoy playing video games with friends, doing escape rooms and cross stitch.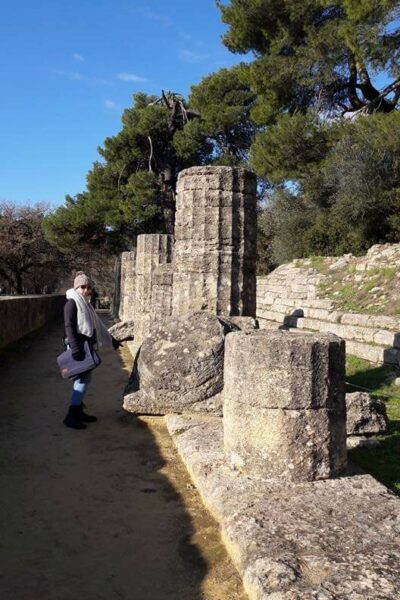 Meet other members of the team