What attracted you to working at the Navy Museum?
I had completed a placement here while I was at university and then came back to volunteer while studying for my master's degree. I was living in the UK a few years later when I heard that they were advertising for a Collections Assistant. I had very much enjoyed working with the Collections team before and the position was the next step in my museum career so I decided to apply for it.
What do you enjoy most about your role?
I like the versatility of working in a small museum. I get a chance to work on a wider range of projects and I really enjoy working with my team. They are a fun bunch to be with!
What do you enjoy least?
Probably object photography. I'm not a natural photographer but I'm working on it.
Name the most unexpected fact you have learnt since taking up your role at the Museum.
There are too many to count, military customs and traditions are quite strange to the uninitiated.
Name your favourite object in the Museum and explain why you chose it.
That's too hard! I mostly enjoy working with our textile or ephemera collections as I think they tell such personal stories. However, a few months back I did some research for Auckland Museum's Online Cenotaph who were writing an article about wartime weddings. One of the photographs I sent them was of the wedding of Wren Margaret Passey and Able Seaman Vivian McNabb who were married in 1944. Margaret served in the Signals branch and her fellow Wrens broke with tradition and formed a guard of honour for the newlywed couple to walk through after the ceremony. Traditionally a guard of honour would be formed by male naval officers. It's a lovely photo. While researching the couple I found out that they were married for 73 years!
What's the most memorable thing you have done since being at the Museum?
Getting to go on board HMNZS Aotearoa when she first arrived was pretty cool. Also seeing the fruition of all the hard work that went into our new medal gallery and database was very rewarding.
Name the funniest moment since you joined the Museum?
We have lots of funny moments working in the Collection Store, but I would say one of the best was when Callan and I pranked Claire and Rachael with some new mannequins that had been delivered. While the others were in a meeting, Callan and I dressed the mannequins up and positioned them in their offices to frighten them when they came back. We got some good laughs!
How do you enjoy spending your time outside work?
I enjoy cooking, reading, knitting and hiking.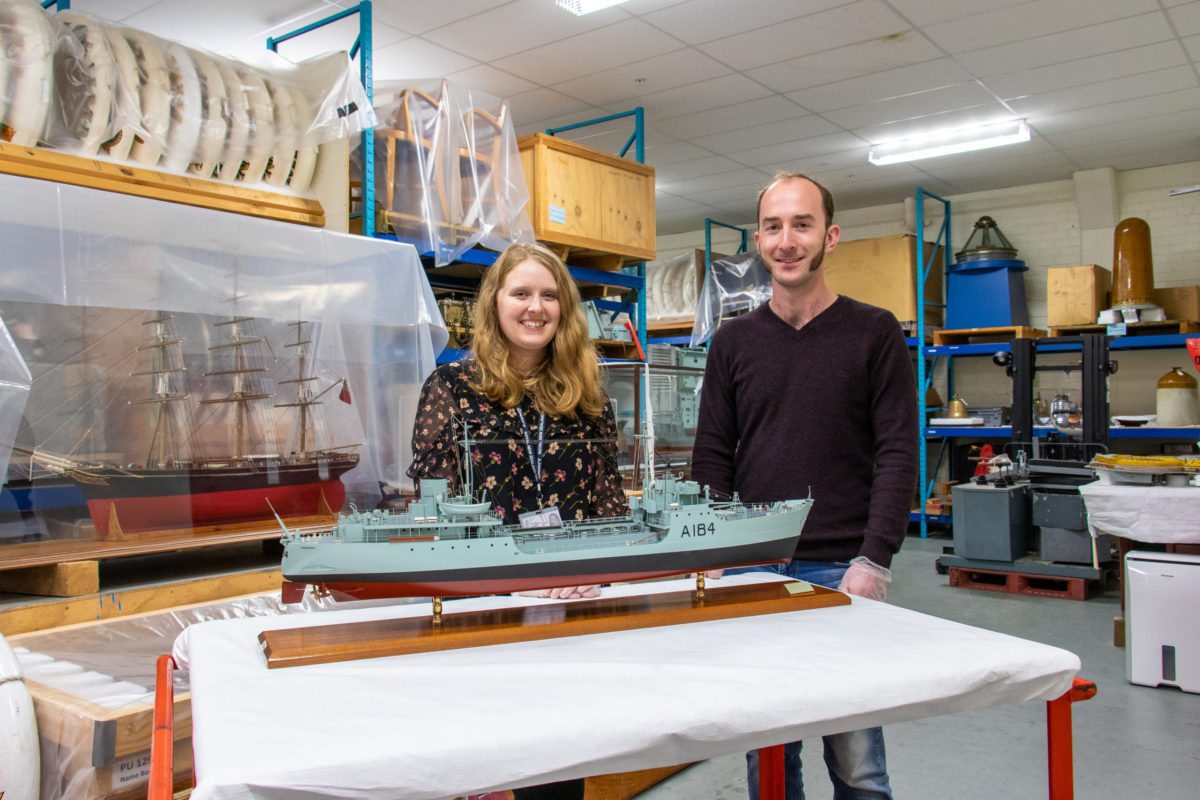 Meet other members of the team