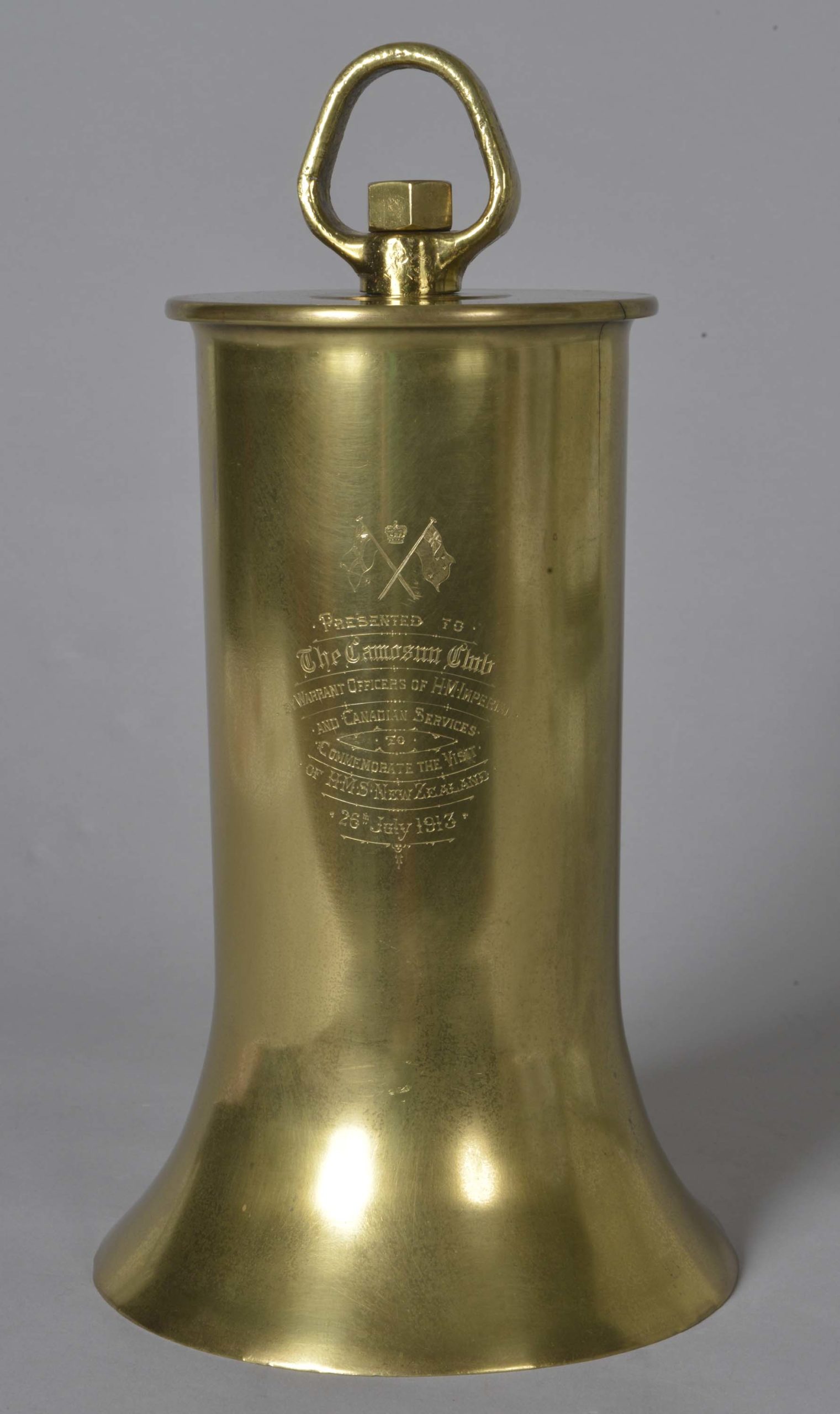 HMS New Zealand Presentation Bell
Brass presentation bell with clapper. Bell given to the Camosun Club of Victoria, British Colombia, by the Warrant Officers of HMS New Zealand. Inscribed on the bell are the words: 'Presented to The Camosun Club by Warrant Officers of HM Imperial and Canadian Services to Commemorate the Visit of HMS New Zealand 26th July 1913'.
The ship visited Victoria British Columbia in 1913 and the bell was given to the Camosun Club during this visit.
Information supplied by the donor of the bell stated that the population of Victoria had close ties with the UK, as there had been a large wave of immigrants from Britain to Canada in the years after 1900.
The Camosun Club may have been a group of these same settlers who wished to remain undisclosed in the years running up to World War One. The crew on board the ship created a tribute to the Camosun Club for the financial support it had silently provided.