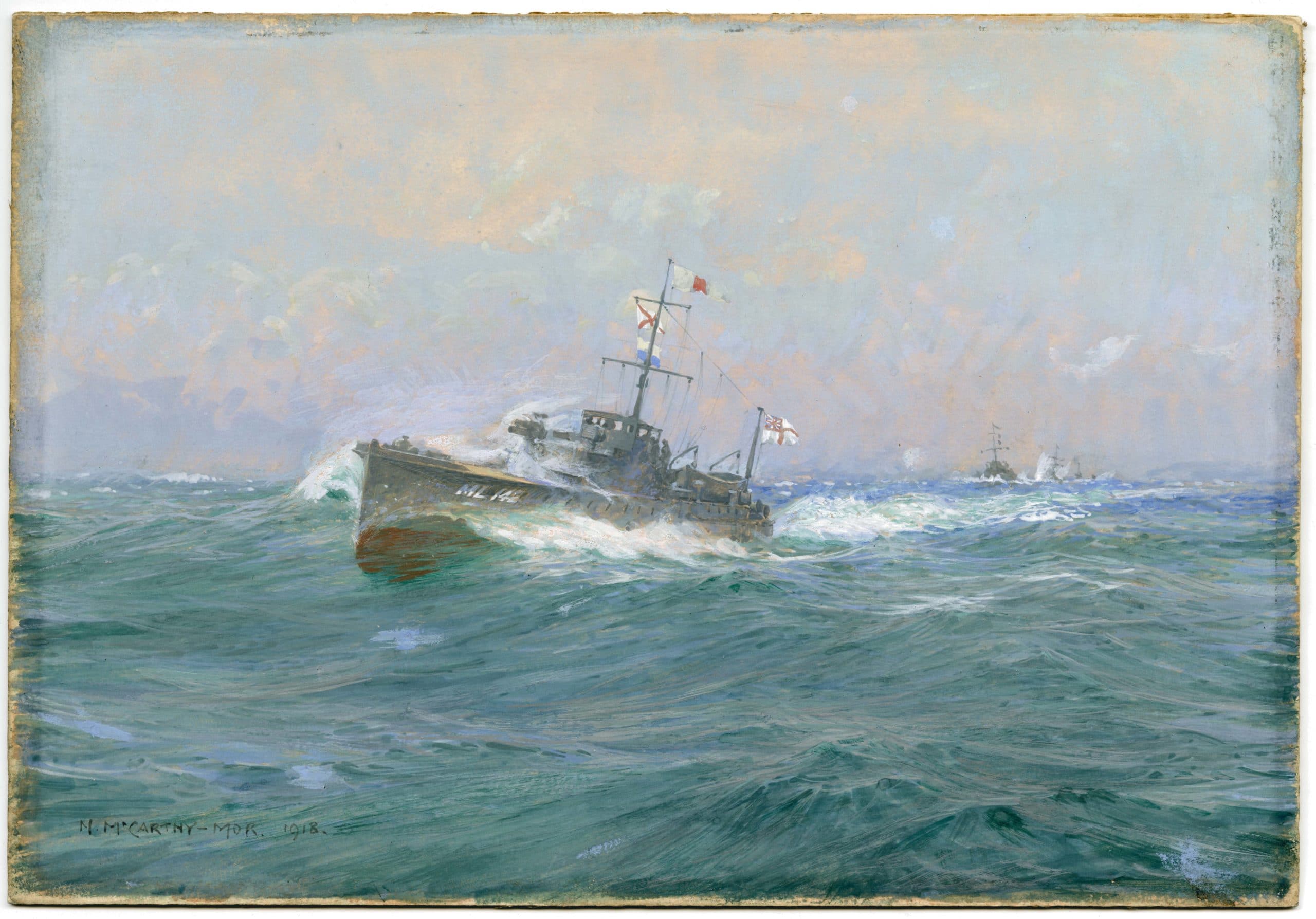 Painting – Motor Launch 142
Painting of Harbour Defence Motor Launch 142 in rough sea. Painted by the Commanding Officer of the boat, N M McCarthy-Mor, 1918. Painting was donated by Mary Cozens whose husband Lieutenant A C W Cozens served on board this boat. A painted portrait of Lieutenant Cozens is displayed inside the A D Boyle Room.
To combat submarines in World War One, the Royal Navy built 550 motor launches and 124 coastal motor boats. The officers and motor mechanics for these vessels largely came from the Royal Naval Motor Boat Reserve, in which there were about 200 New Zealanders.
Please note this is a photographic copy of the original painting.