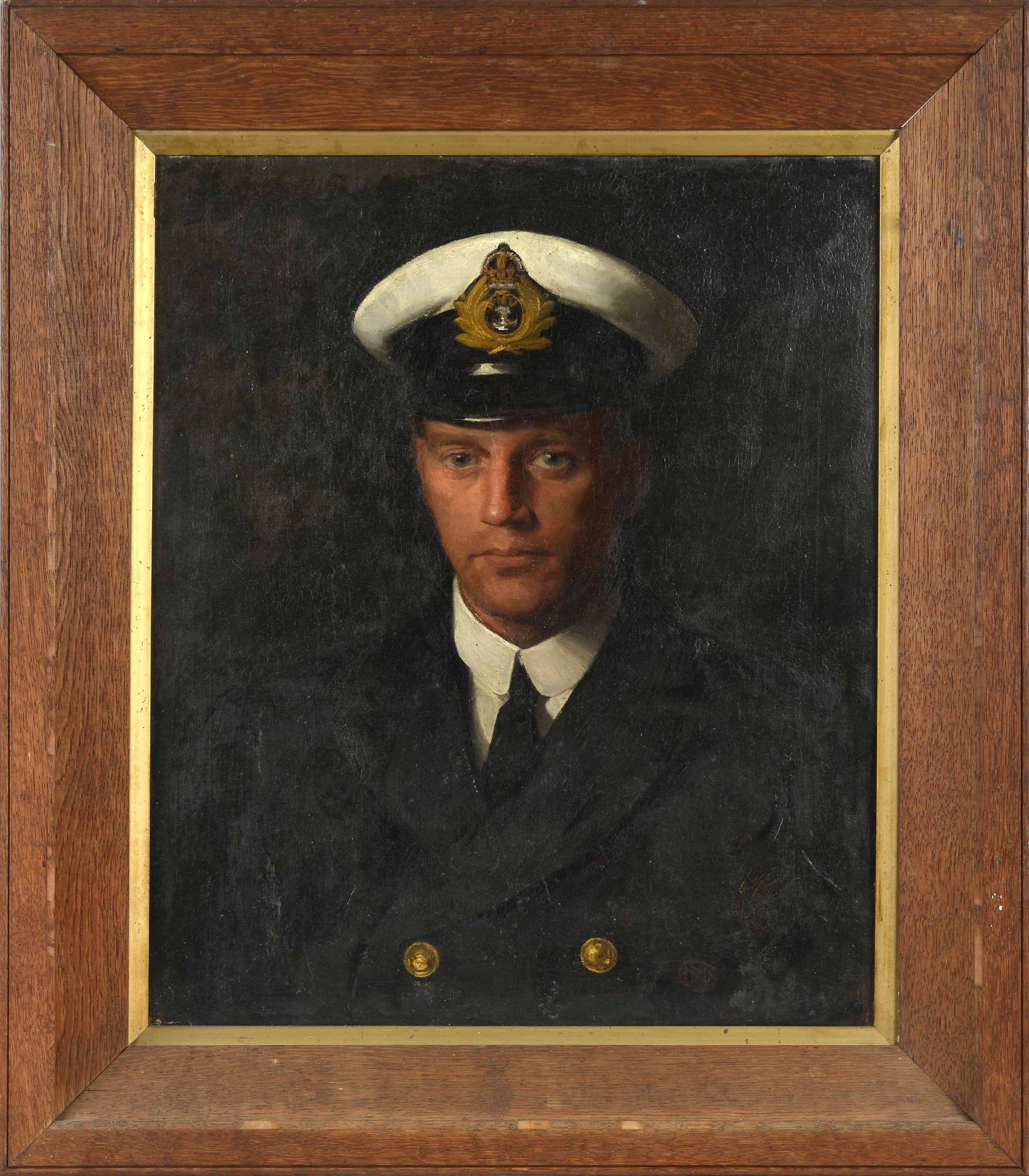 Portrait – Lt Alfred Charles Westbrook Cozens
Reproduction of framed oil portrait of Lieutenant Alfred Charles Westbrook Cozens RNVR. Painting donated by Beryl Simpson, caregiver to Charles & Mary Cozens in their old age.
Lt Cozens, a New Zealander born in Parnell, Auckland served in motor boats during World War One. Service included time in Habour Defence Motor Launch 142. A painting of ML142 is displayed in the A D Boyle Room. Cozens British War Medal is also on display in the Navy Museum. Cozens was Mentioned-in-Despatches in the London Gazette 24th May 1919 for services in actions with enemy submarines.