In the last few months, the Collections Team have been busy processing some new acquisitions to the collection. Here is a selection of some of the items.
WRNZNS Raincoat
Raincoat issued to ratings in the Women's Royal New Zealand Naval Service (WRNZNS) from circa 1967 to the late 1970s.
The coat is black, has light blue piping around the collar, and a blue-lined detachable hood. The body of the garment is made from waterproofed gabardine and has a button closure.
A uniform specification document from 1967 describes the raincoat as, '… a loose-fitting single-breasted fly fronted garment with Peter Pan collar piped with pale blue piping and raglan sleeves. Vent in back; detachable hood; vertical welt pockets. Fully lined'.
Photograph
Photograph of the cast of an operatic society at Fullers Opera House, Turam St, Christchurch, 1930.
Pictured at the back are the following naval ratings: Trevor Parish, Lance Parish, All Bunting, Jim Birss, Norman Thomas, and George Thomas.
They were on loan to help create the naval scenery for the production.
Jim Birss served during the Second World War and was lost when HMS Neptune sank in 1941.
HMNZS Calliope Photograph
Photograph of HMS Calliope, circa 1888, a Royal Navy vessel that was assigned to the Australian Naval Station in 1887.
She was in New Zealand later that year and was the first vessel to enter the new dry dock (which also bore the name Calliope) at the Devonport Naval Base.
Calliope Dock was named after Calliope Point, which was excavated to build the dock.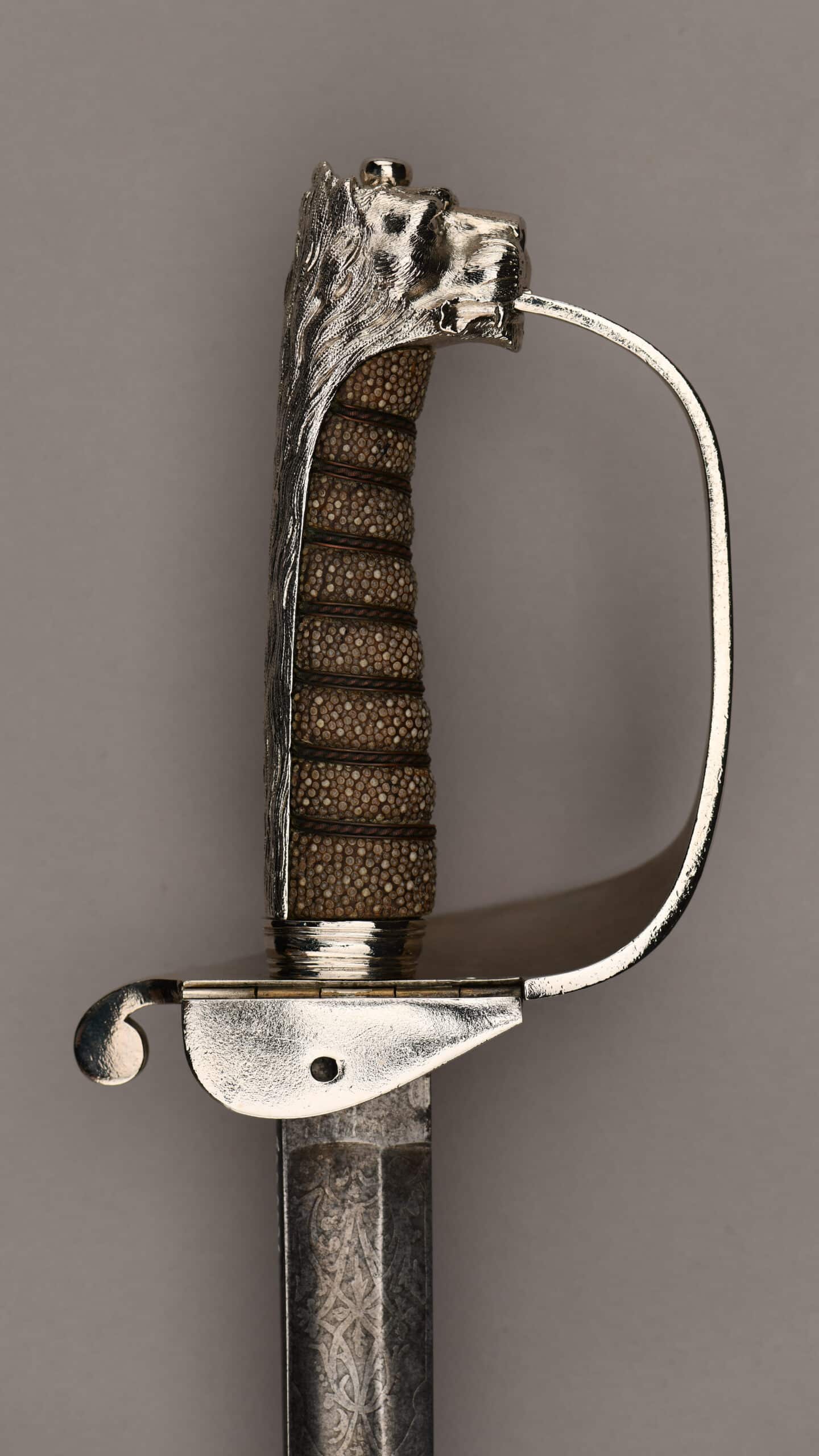 Naval Artillery Volunteer Sword 
This sword belonged to Lieutenant Charles Craven Dacre of the Devonport Naval Artillery Volunteers. The Naval Artillery Volunteers were New Zealand's early naval units dating from the 1880s.
The sword fittings are silver (rather than gilded) denoting it is from the volunteer period. The sword was previously on loan to the museum from Robert (Bob) Dacre Morton before being gifted outright from his estate.
Charles Craven Dacre was born in Sydney in 1848. His father, Randulph Dacre, formerly of the Royal Navy, operated trading vessels between Sydney and New Zealand and had first set foot in the country in 1824. He moved his family, including Charles, to Auckland in 1859.
Charles Dacre studied at the Royal College of Agriculture in England before returning to Auckland to farm sheep at Whangaparāoa in the 1870s. He then became a grain merchant, residing in Devonport.
He was a renowned sportsman being involved in football (soccer) – notably playing in the first ever Association Football match while he was in England in 1864 – as well as rugby, rowing, cricket, yachting and horse racing, and helped to found several of the early sports clubs around Auckland.
Dacre was a volunteer officer for many years, serving as Captain of the Devonport Naval Artillery and later, with the Ponsonby Navals. The photo shows him circa 1890 with other volunteer officers (front row, far left) – probably holding the very sword now in the museum collection!
References:
Rogers, Frank. 'Dacre, Ranulph', Dictionary of New Zealand Biography, 1990. Te Ara – the Encyclopedia of New Zealand, https://teara.govt.nz/en/biographies/1d1/dacre-ranulph (accessed June 2023).
https://yellowfever.co.nz/categories/kiwi-players-overseas/topics/andrew-aris-charles-dacre-amp-origins-of-game?highlight=post_1381056 (accessed June 2023).
Cyclopedia Company Ltd. 'Mr. Charles Craven Dacre', Cyclopedia of New Zealand [Auckland Provincial District], 1902. https://nzetc.victoria.ac.nz/tm/scholarly/tei-Cyc02Cycl-t1-body1-d1-d15-d3.html (accessed June 2023).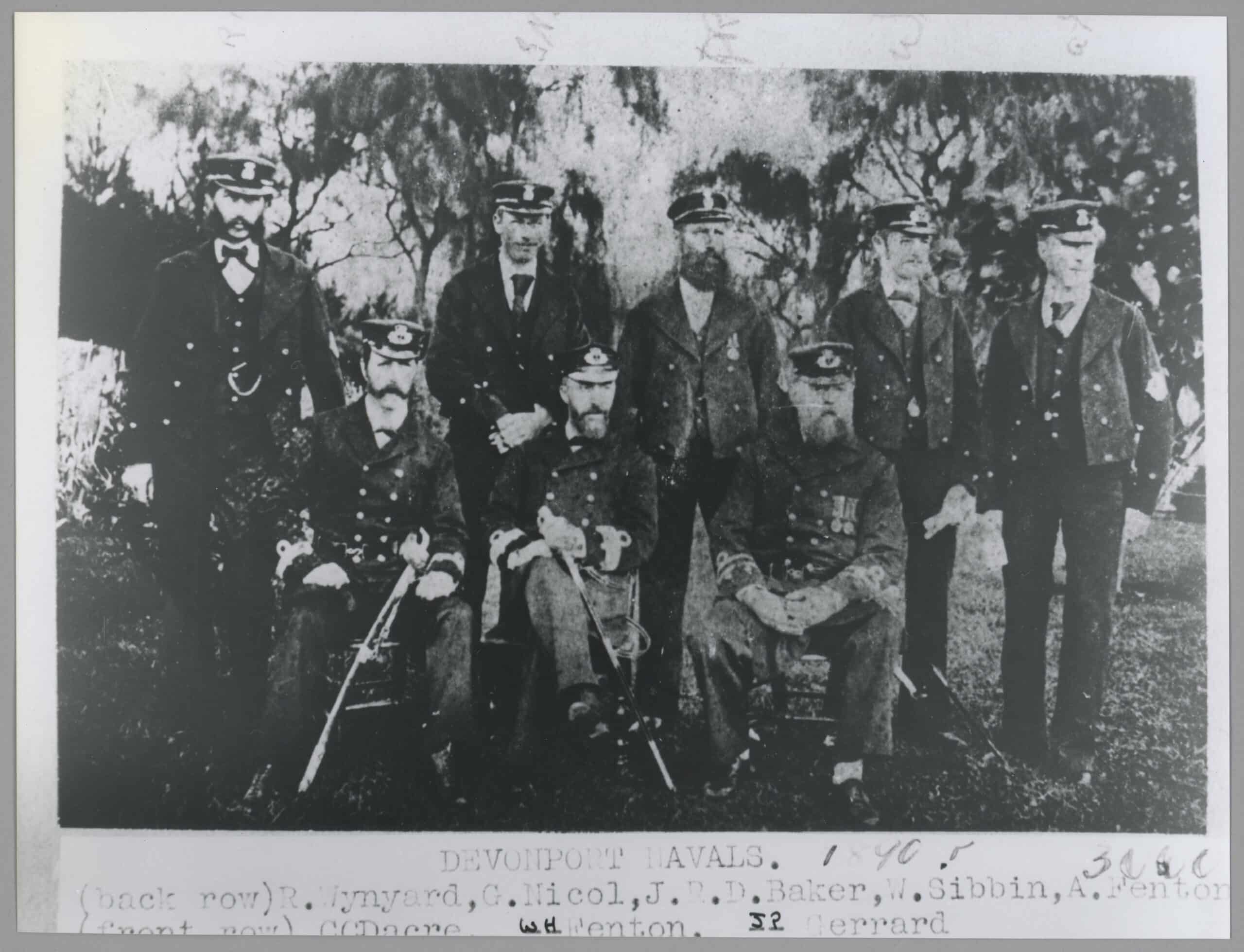 Submarine Recognition Manual 
This Submarine Recognition Manual is a 40-page booklet which was circulated in America in the 50s and 60s during a time of Cold War paranoia and anxiety surrounding the spread of communism.
The manual contains a large range of images depicting the different types of submarines specific to many countries around the world. It also provides a crash course on submarine identification, including describing the marine occurrences which could be mistaken for sightings.
The self-described purpose of the manual is to "minimize the submarine's threat to our national security program by helping military and civilian observers to recognize accurately and report all submarines sighted", with a strong emphasis on taking photographs and sending them in to Naval Intelligence.
This particular copy of the manual was sent to HMNZS Royalist by the Director of Naval Intelligence, from the Wellington Navy Office, in 1961.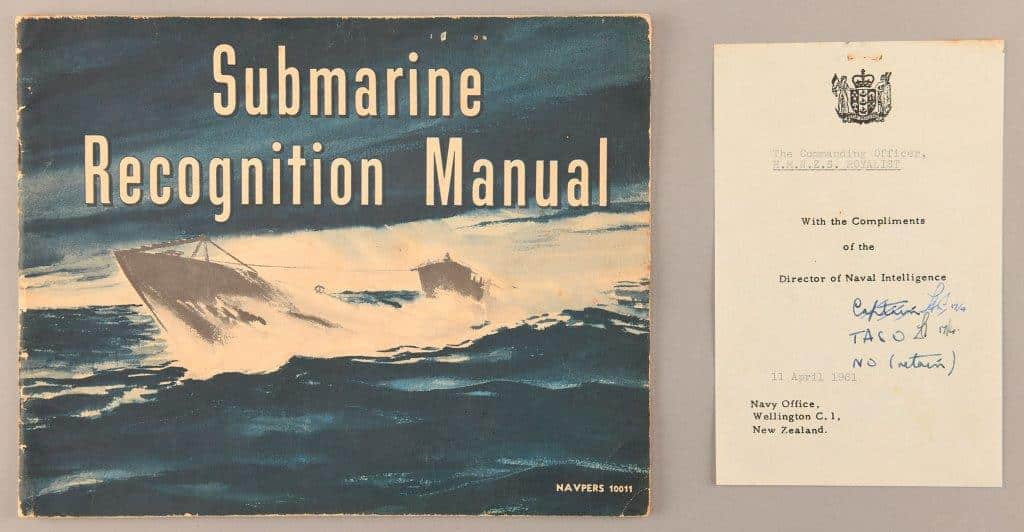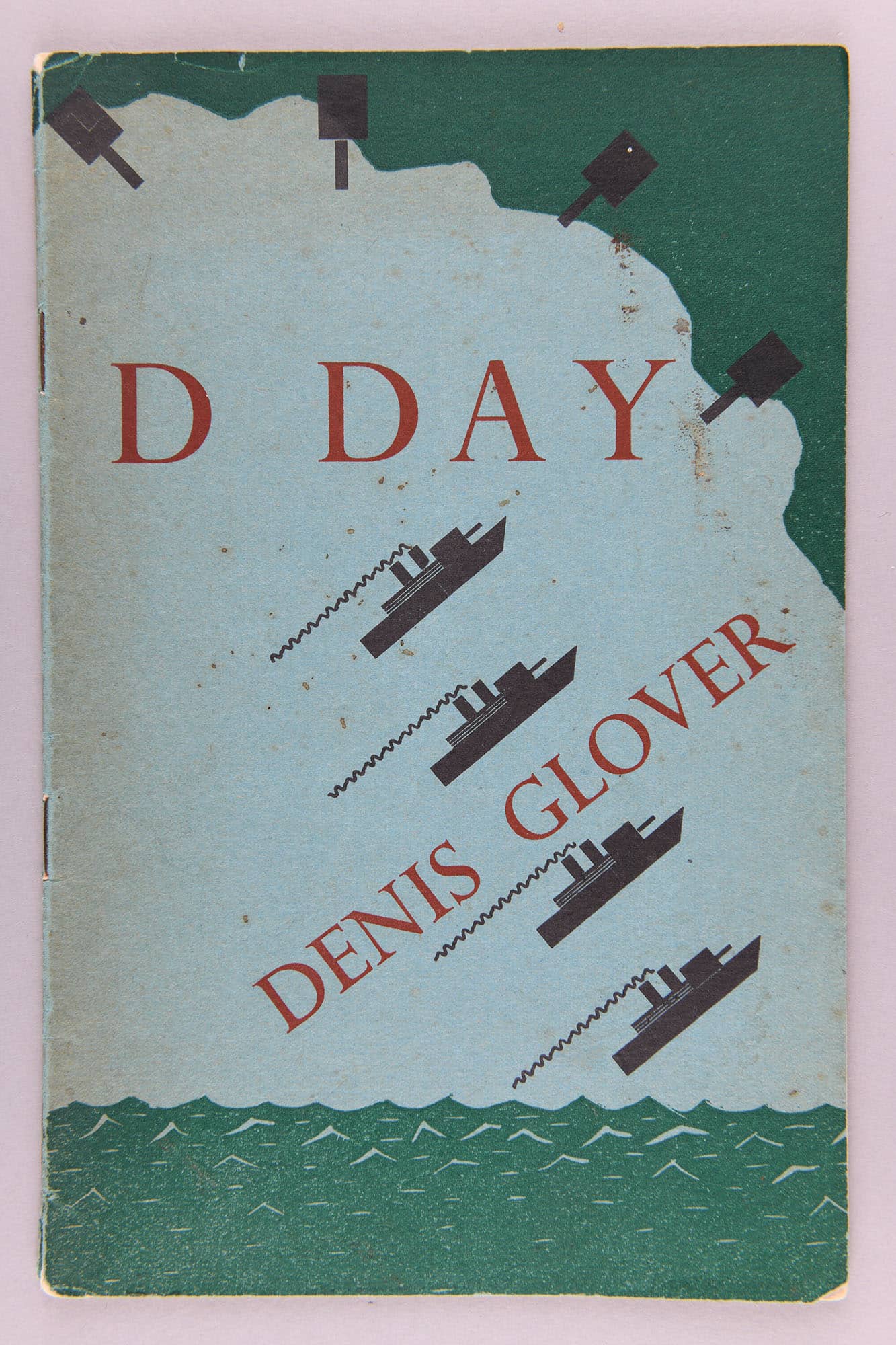 D Day Booklet Written by Denis Glover
This short story, titled 'D Day', is written by the esteemed poet and writer Denis Glover and is based on his own experience of navigating an infantry landing craft – LCI(S)516 – to deliver allied troops to beaches at Ouistreham in France.
The text, narrated from the perspective of a Lieutenant in command of the vessel, describes the arduous and nerve-wracking task of transporting infantry units amidst the chaos of war. Dodging mines, debris, shelling and gunfire, the craft deposited a full contingent of commandos onto the beach where they ran into the dunes without casualty.
After maneuvering the craft away from the shore and returning out to sea, Glover came to the assistance of a vessel which had been hit and was beginning to sink. Over 200 soldiers, twice the intended capacity of his own craft, were taken aboard Glover's vessel and he again ran the gauntlet in order to successfully deliver them to shore.
After un-beaching for a second time Glover went on to aid another craft under the command of 'Joe', presumably Joseph Gaunt who commanded LCI(S) 517, rescuing the crew mere minutes before she sank.
For service and bravery shown during D-Day Glover was awarded the Distinguished Service Cross (DSC).
References:
Pages 499-500. The Royal New Zealand Navy, S. D. Waters. R.E. Owen, Government Printer, Wellington 1956. Distributed by Whitcombe & Tombs Ltd, Christchurch New Zealand.
Pages 499-500. The Royal New Zealand Navy, S. D. Waters.
'Notable New Zealanders in the RNVR, RNR, RNZNVR'. https://navymuseum.co.nz/explore/by-themes/world-war-one/notable-new-zealanders-in-the-rnvr-rnr-rnznvr/#_ftn10
Pages 499-500. The Royal New Zealand Navy, S. D. Waters.
(Ogilvie, first published 1998, updated 2014).
Bibliography
Ogilvie, G. (First published 1998, updated 2014). 'Glover, Denis James Matthews'. (T. A.-t. Zealand, Compiler) Dictionary of New Zealand Biography. Retrieved June 14, 2023, from https://teara.govt.nz/en/biographies/4g11/glover-denis-james-matthews
Waters, S. (1956). They Royal New Zealand Navy. Wellington: R.E. Owen, Government Printer.