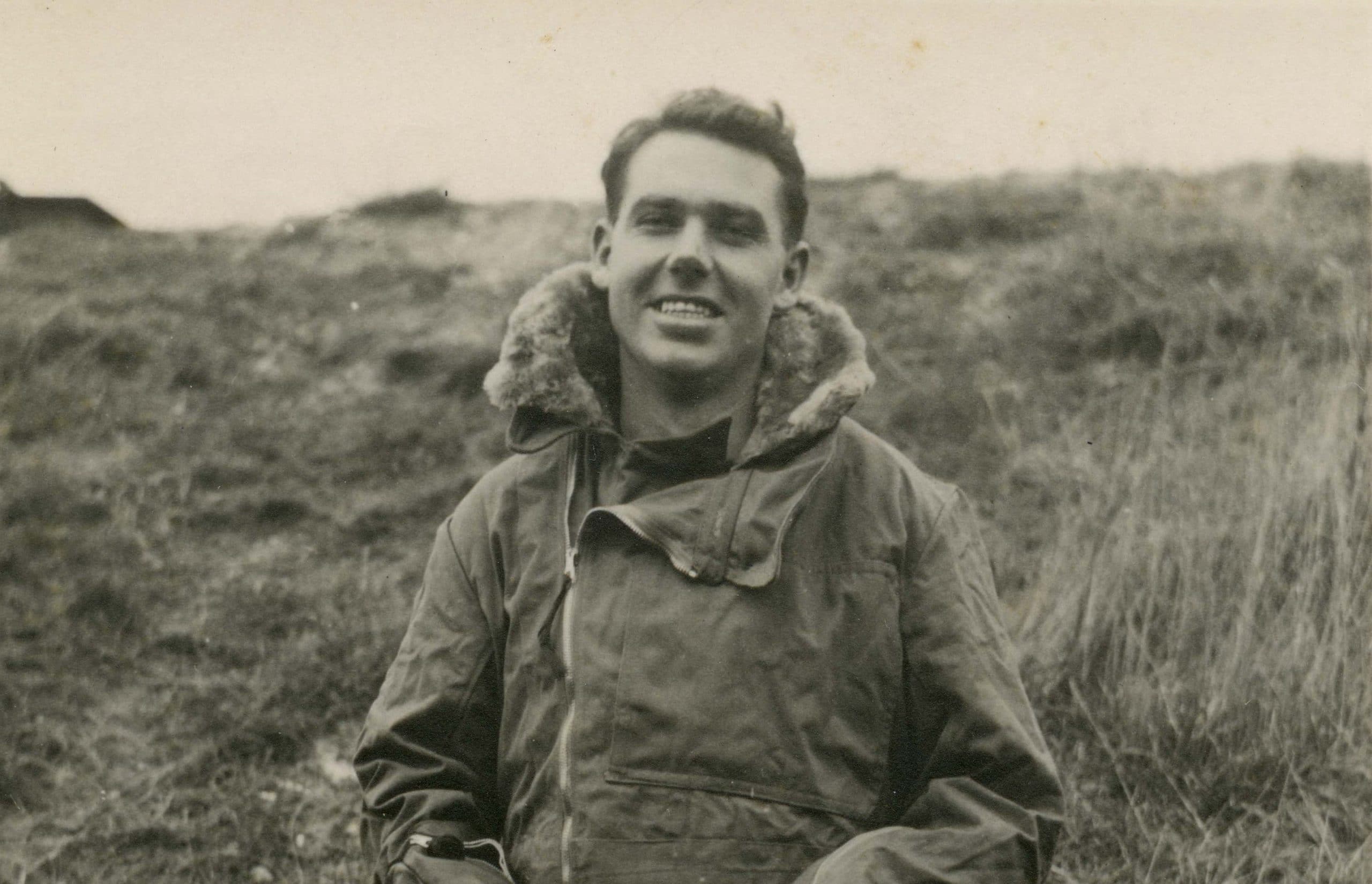 Sub-Lieutenant (A) Thomas McBride was born in Wellington. He joined the Army Territorials before joining the Royal New Zealand Navy.
In 1942 he was selected as a Scheme F recruit for the 20th Draft to be sent to Britain for service in the Fleet Air Arm.
Thomas traveled to Britain in 1942, and was posted to HMS St Vincent for pre-flight training, and was then sent to the United States to undertake preliminary flight training.
Thomas didn't meet the criteria as a pilot and was transferred to the role of Observer.
Observers were the navigators for the Fleet Air Arm and would serve in both fighters and torpedo bombers.
Thomas passed through the training and was commissioned as a Sub-Lieutenant in December 1943.
After further training he was posted to the 1772 Squadron which was operating the Firefly fighter. This was a two-seater naval aircraft designed as a fighter for the Fleet Air Arm.
In January 1945, the squadron was attached to the escort carrier HMS Ruler which joined the British Pacific Fleet.
In late March, Thomas returned to New Zealand for leave and then rejoined his squadron in June.
By early July, the squadron was attached to the fleet aircraft carrier HMS Indefatigable. British carriers were undertaking out-attacks on the Japanese mainland and against coastal shipping.
On Friday 10 August 1945 his Firefly was attacking a Japanese airfield 160 km north of Tokyo when it was shot down.
Both Thomas and his pilot were killed and their bodies not recovered.
Sub-Lieutenant Thomas McBride was 27 when he died.
He was the last New Zealander to be killed in Naval Service during the Second World War and is remembered on the Royal New Zealand Navy Second World War Memorial at HMNZS Philomel.