Lieutenant Commander George J (Jim) Macdonald better known as 'Mac' to his Navy colleagues was the most decorated New Zealand naval officer of the Second World War.  He was awarded three Distinguished Service Crosses and was made a Companion of the Distinguished Service Order; all before he was 25!
His career at sea began in 1938 whilst working as a bank officer in Wellington, Mac joined the Wellington Division of the Royal Naval Volunteer Reserve (NZ). When war broke out he was mobilised and posted aboard Defensively Equipped Merchant Ships (DEMS) in the Pacific until 1940. Having been identified as having leadership potential, he was selected as an officer cadet under the Scheme B recruitment programme and sent to Britain along with other kiwis aboard the SS Akaroa, arriving in January 1941. Twelve weeks Temporary Naval Reserve Officer training followed where he received instruction in how to command, give and receive orders, graduating first in his class.
His initial wish to serve with other kiwis in the cruiser HMS Neptune was refused, rather fortuitous given the sinking of Neptune in December 1941, when she hit a field of mines off the coast of Libya, with the loss of 150 New Zealanders.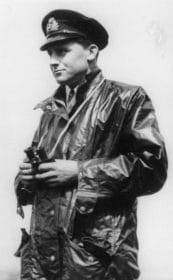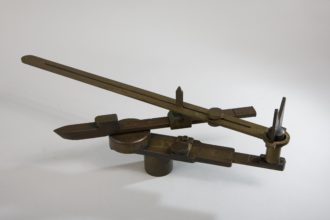 Choosing to serve with the Coastal Forces, Mac completed his six week seamanship in small boats course before being posted to serve aboard the fast and furious Motor Torpedo Boats (MTBs), that careered through the English Channel. These small high-powered boats carried out daring torpedo attacks on enemy merchant convoys. But Mac soon became frustrated with the inaccuracy of the torpedoes. 
So, using kiwi ingenuity a lot of knowledge and skill, he devised and built a torpedo sight to calculate torpedo speed and direction when firing torpedoes from Motor Boats. When the Admiralty saw the results Macdonald had achieved, they quickly ordered the torpedo sights to be made and fitted to all MTBs.
Jim Macdonald was awarded the Distinguished Service Cross twice and two bars and the Distinguished Service Order for service in Motor Torpedo Boats. He was also Mentioned-in-Despatches and received the Humane Award for the rescue of a Chief Petty Officer. He  returned to Wellington in February 1946, initially working at the Wellington City Council. Juggling family, work and part-time civil engineering study Jim became the deputy city engineer in 1971. 
Jim Macdonald continued to try his hand at inventing, developing a water operated hedge-cutter and a water control valve for the city council's engineering department. His major achievement as an engineer was the design of stone-crushing machine, known initially as the 'Macdonald Impactor' and later as the 'Barmac Crusher' which won him and a colleague the UDS Finance Inventors Award in 1979. Jim Macdonald passed away in Wellington on 22 January 1982, following a short illness.
'Mac' Jim Macdonald is remembered in the Navy Museum World War Two Gallery where the torpedo sight that he invented is proudly displayed.
If you'd like to read more about LT CDR Macdonald check out the book North Sea Warrior written by RNZN veteran, Gerry Wright available at the Museum store.